Domain authority of adobe.com is 90+ which means getting adobe backlink from adobe.com domain can boost your website domain authority and domain rating. With increase in DA & DR, keywords starts getting rank higher on search engines and you will see getting more traffic to your website.
Without wasting more time, lets jumps to the following steps to get a backlink from adobe.com
Step 1: Visit Adobe.com
Visit adobe.com in a browser.
Step 2: Account on adobe.com
If you have an account on adobe.com, sign in to adobe forum https://community.adobe.com with your email and password. If you do not have adobe account, then we need to signup on this link https://www.adobe.com/. Once you signup visit the above mentioned URL to the adobe community.
You can also sign in with Google, Facebook and Apple account.
Step 3: Fill your sign up details
When you are on signup page, fill the signup form with your email address, first name, last name, password, date of birth and country. Then click on the create account button. Adobe.com will send you a verification email. Verify your account.
Step 4: Search for Adobe Forum
At this point we have adobe.com account verified. Search Adobe Forum or visit the following URL. On this page, you will again need to sign in, if it does not sign you in automatically.
Now navigate to Account Settings by clicking account sign on top right. Write down your website url and save changes to profile. That it.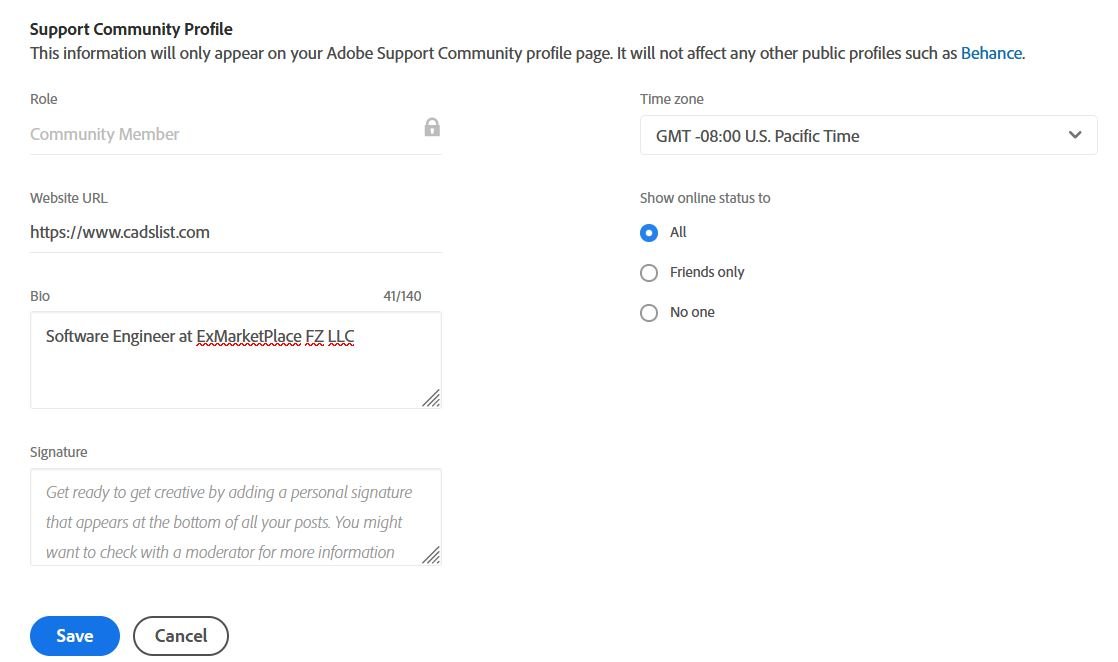 Note:
Do not spam comments sections with backlinks, otherwise adobe will mark your profile as spam. Also, do subscribe to our notification to receive use articles related to SEO and backlinks by clicking on bill icon in left bottom.